2018 American Graphic Design Awards
This year was full of fun and creatively challenging projects for Liaison Design Group. As is tradition, our team entered some of our favorite projects into the Annual American Graphic Design Awards competition. This year, we were proud to learn we had a record number of winning entries for our team – 11 items we submitted received an award! 
Our awards represent a wide variety of projects we've worked on this year, from t-shirt designs to logo designs, single page ads to multi-page brochures, and everything in between. 
It's tough to choose between all of our projects, but here are a few of our absolute favorites. The full list of awards is available at the AGDA website! 
Lenovo Software AirStack Website Design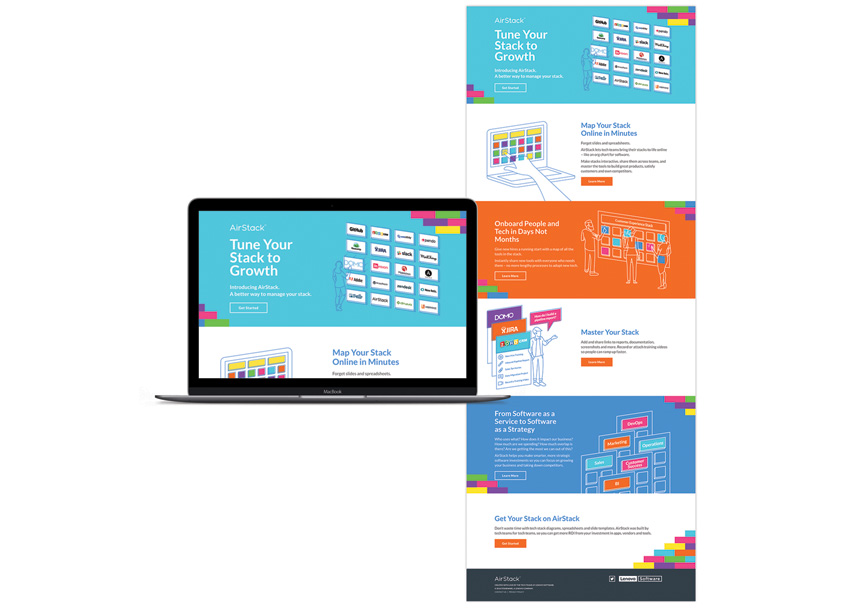 AirStack is a new product from Lenovo Software that makes it easy for users to quickly see and manage all of the technologies they use to run their business. The goal was to give the product a startup look, so we combined Lenovo's bright color palette with quirky custom illustrations to explain how AirStack works. The end result is a bright, alluring website that converts.   
Culpeper VA Economic Development Logo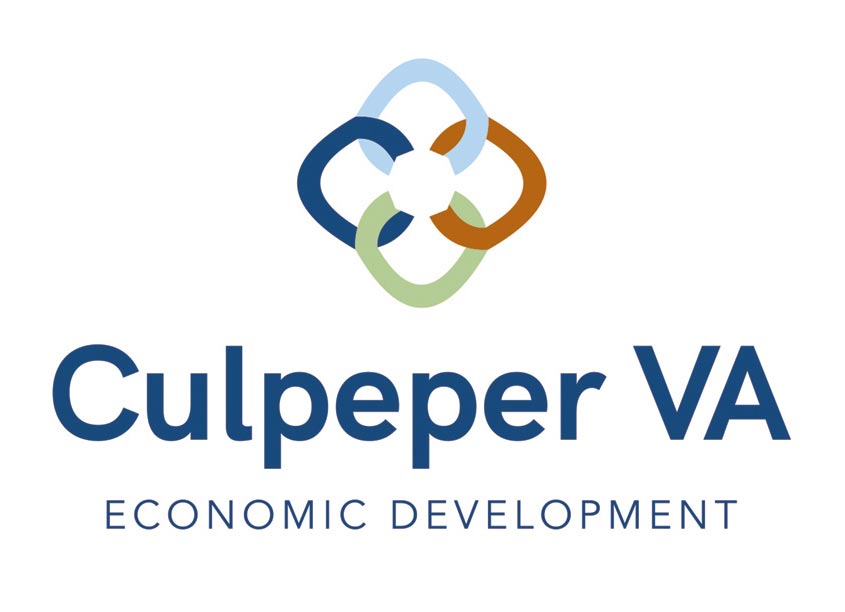 Culpeper County is nestled between Charlottesville, VA and Washington, D.C. With easy access to the nation's capital and the Shenandoah mountains, Culpeper provides a strategic location for businesses that seek both a skilled workforce and elegant, relaxed lifestyle. Culpeper is a place that remains true to its rich history, but also welcomes the kinds of change that deliver positive impacts to its citizens. One of the most recent changes was when the economic development organization of Culpeper County, Virginia hired our firm to create a new identity, brand guidelines, website and stationery suite to promote the benefits of doing business in their community. The chosen identity design celebrates Culpeper as a hub of commerce and culture. A place that's well-balanced between local business and value-added agriculture with historic charm and views of the mountains. A vibrant, friendly, diverse and collaborative community. 
North Carolina State University Results Magazine 2018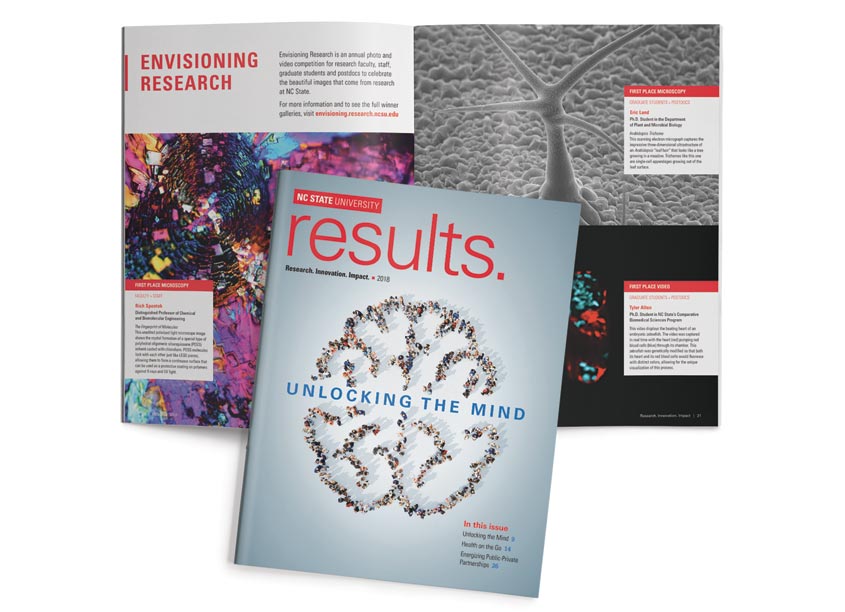 Results Magazine is produced annually by the Office of Research, Innovation and Economic Development at NC State University. This 40-page magazine highlights many of the university's incredible faculty, students, research projects and economic development initiatives currently underway. Our team combined creative, compelling visuals with clean layouts to ensure readability help these amazing projects shine.